I'm linking up for my first 2 for Tuesday! I am putting 2 of my new (ok, all my products are new) products on sale!
My newest newest is my Reading Workshop Journal--specifically for Launching the Reading Workshop!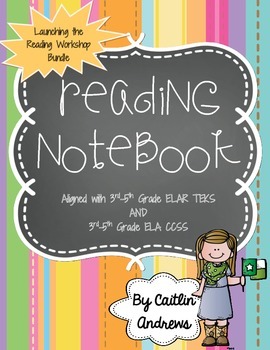 The other product(s) are my classroom library labels and classroom supply labels in the chalkboard theme! Super cute and perfect for the organization-loving teach :) Yes it's 2 separate products but they are too cute to not put for sale together!